 Mouratoglou International School
An exceptional school with adjusted timetables
At the Mouratoglou International School, we have chosen a system that uses personalised support focused on the student's progression, to help him/her achieve excellence. Located in the middle of a high-level tennis training centre – the Mouratoglou Academy – our school provides adjusted timetables, based on the principles founds in sports and high-level performance, such as hard work, rigour, and determination.
CONTACT US
DOWNLOAD THE BROCHURE
0
schools, 1 French and 1 international
0
%
success rate for the French Baccalaureate and 100% for the U.S. High School Diplomas.
0
different nationalities
Our school is open to all students who are eager to learn. Our mission is to guide each child in achieving their goals. We offer unique programmes with adjusted timetables that allow them to focus on both their schooling and passion for sports & arts. This facilitates learning in the best conditions and constitutes a real-life balance. The adjusted timetables also give the possibility to reinforce the student's level in foreign languages, to take care of his/her body thanks to an adapted physical practice and to be guided by teachers in the preparation of his/her professional project in France, in the United States and all over the world..
Learn More
Ana Crovetto
Principal of the International School
Since I was a child, I knew I wanted to teach. I began my academic career at Arizona State University by obtaining a Bachelor's degree in Bilingual Education (1997). This led to a Master's degree in Reading Education at Florida International University (2002) and a Master's degree in School Psychology at Argosy University (2008). In 2013, I joined Mouratoglou International School to teach a few English courses. A new adventure for me, with students learning in an American school in France. Over the years, my role and responsibilities have changed. Now, as Director of the International School, I am always impressed by the school, the teachers and the students. What these children and our teachers do day after day is to pursue and achieve excellence. To see each student walk in with wide-open eyes and admiration for the work that awaits them until the day they leave with their caps and gowns – proud of the work they have done – is the greatest reward of my career.
Stéphanie Anfosso
Director of the French School
Originally from the south of France, I completed a university degree in the United States, a country in which I thereafter began my professional career. Graduated with a "Bachelor of Science in Business" from Virginia Tech and a "Master of Business Administration" from Purdue University, my international background and knowledge of French and American school systems made me well-suited to working in such an educational and multicultural environment. I joined the Mouratoglou Academy in 2013 and am extremely proud of the programmes offered in the Mouratoglou International School. They allow each student to reach their full potential both academically and personally and put them in the best conditions to join prestigious universities and schools in France and abroad.
Aurélie Gillet
Administrative Manager of the Mouratoglou International School
After completing a French multi-disciplinary university programme, focusing on foreign languages, I lived in England for 13 years, working in various education systems. By joining the Mouratoglou International School, I discovered a multicultural school in which communication is key. Daily discussions with children and parents are an integral part of school life. Whether on-site or remotely, we do our very best to inform families and to match their expectations. Mother of 3 children, I particularly understand the needs of parents who are for some of them far from their children: listening, respect and kindness are at the core of our relationships.
Stéphanie Testard
Campus Director
After graduating from a School of Journalism (ESJ) and a State Diploma in Youth, Popular Education and Sport (DEJEPS, tennis option), I quickly switched to teaching and management, after many experiences in the sports and event industry. 10 years have passed since I joined the Mouratoglou Academy. By becoming Director of the Campus (schooling and boarding school), I daily put in my qualities and my energy at the service of the teaching team and to the students to build together a school-based on excellence and the human being. The Mouratoglou International School is not only a school that gives students the resources to achieve their projects, but also a school that develops individuals to help them become the citizens of tomorrow.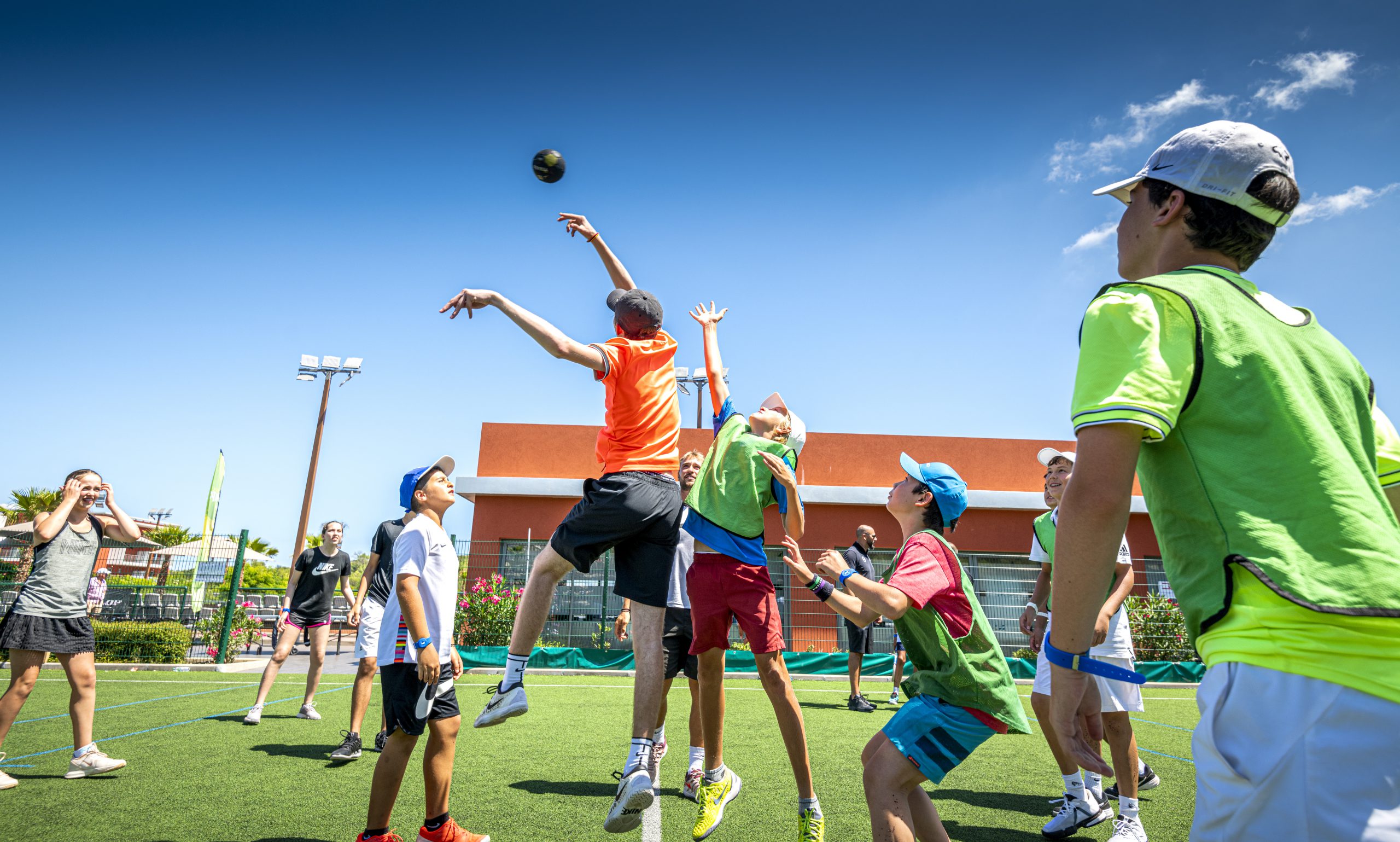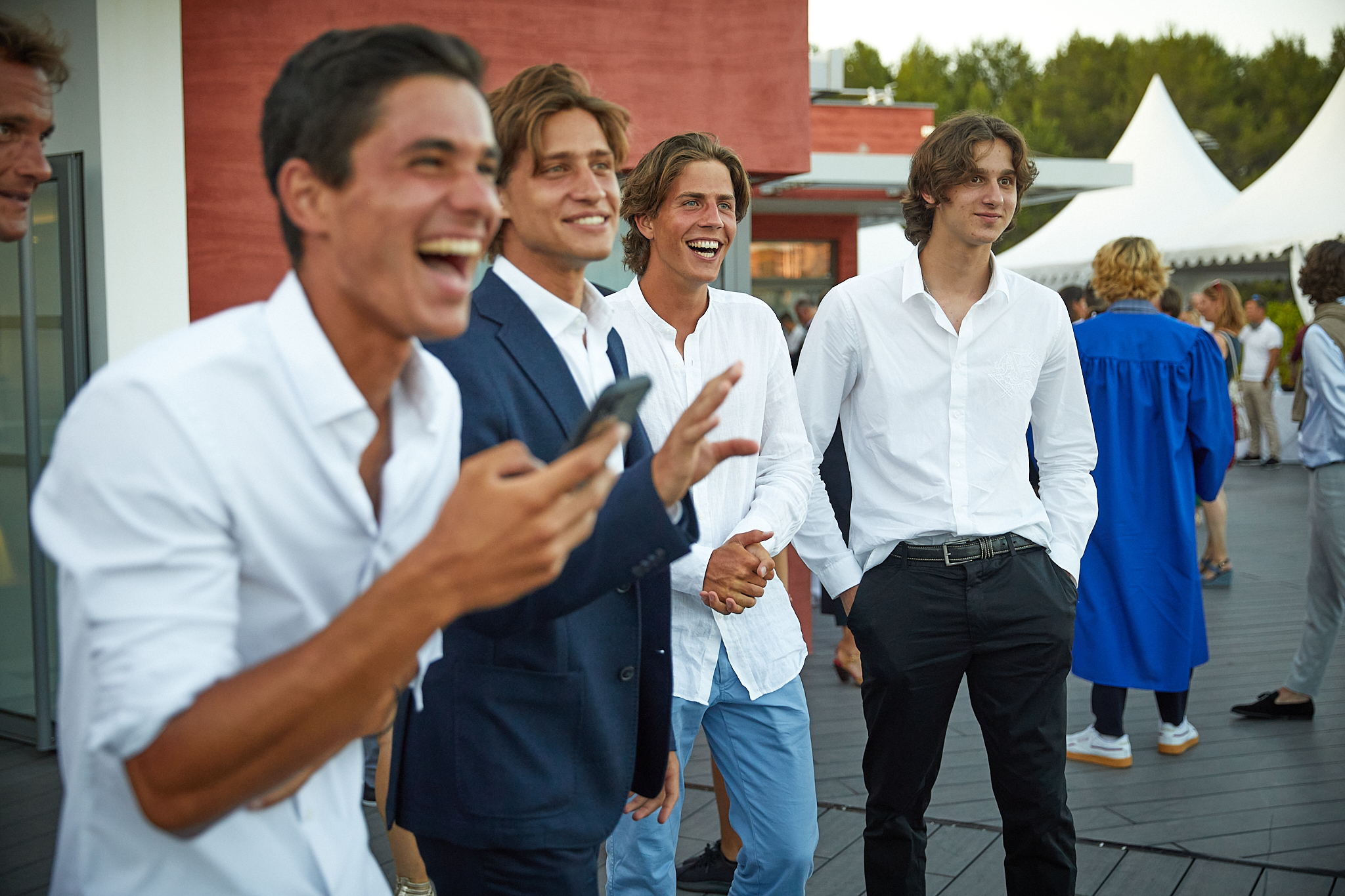 With more than 45 nationalities represented, the Mouratoglou International School is also a place in which tolerance, sharing and openness to the world are omnipresent values. Sharing daily lives with children from all walks of life allows each student to experience new cultures and to challenge themselves every day.
Learn More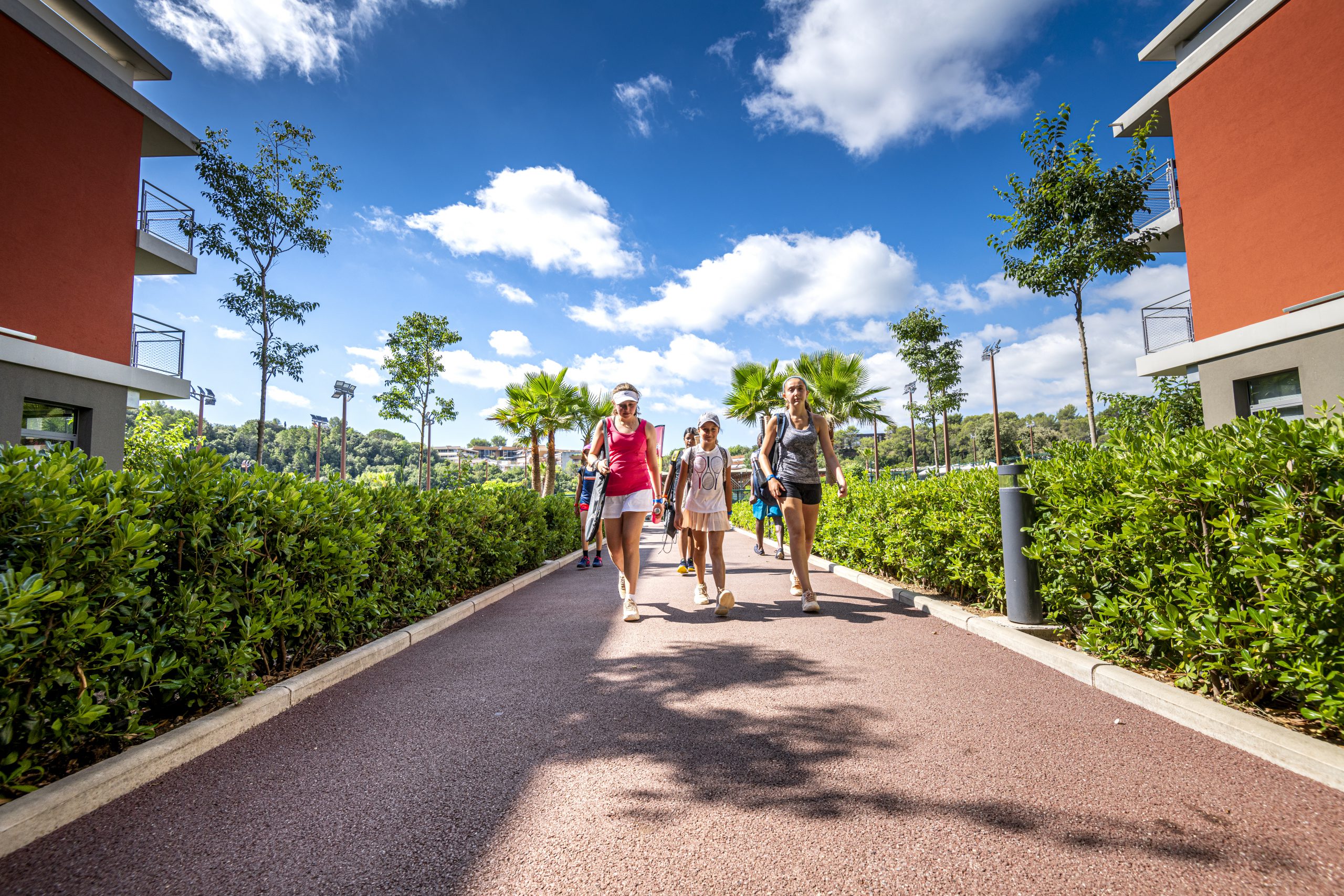 Patrick Mouratoglou – Founder of the MIS
« We all have a deep desire that our children should be properly prepared for the future. At the Mouratoglou International School, we want to offer them a unique educational system, in addition to their parents, and give them all the tools they need to better understand life after school.
Since 1996, we have been developing a tailor-made school system with adjusted timetables, which has proved to be extremely effective given the results over the years. »
Learn More